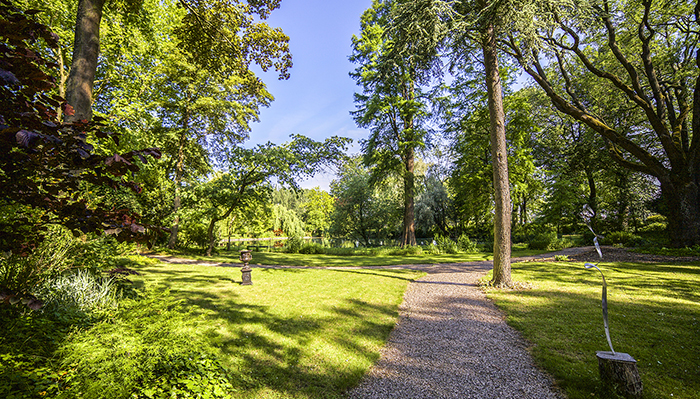 IN FRENCH FLANDERS & ARTOIS
Natures & leisure of Flanders and Artois
« It was a pure temple of trees, and blessed peace for my soul, and paradise for my eyes , and music for my ears. »
Siegfried Sassoon
Rencontre inattendue entre un bastion de Vauban les deux rivières de La Lys et une digne ambiance végétale qui inspire l'Art Nouveau !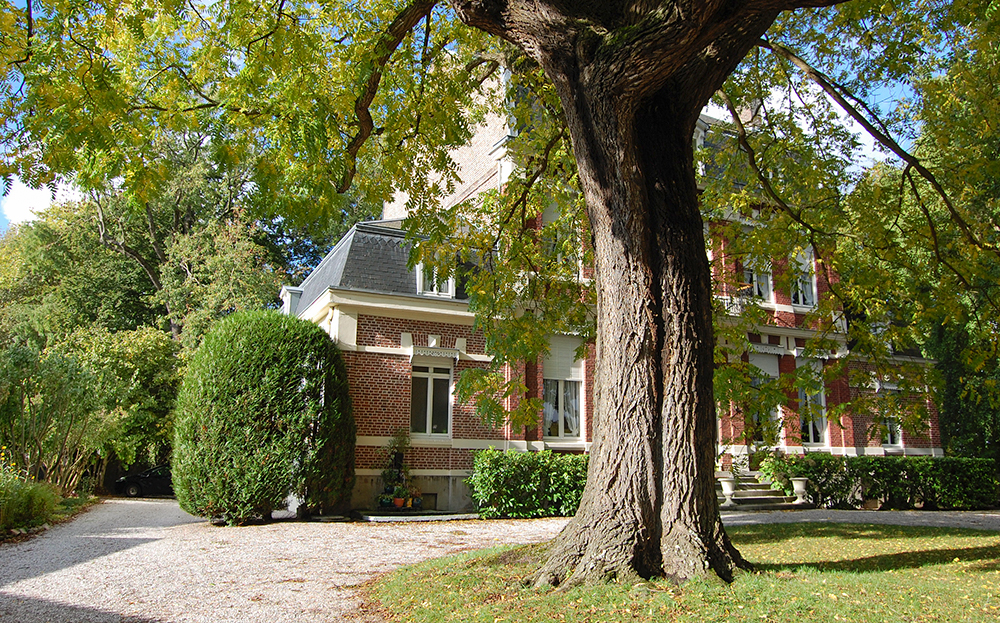 Le Parc & les jardins de la Peylouse méritent bien cette qualité de jardin des arbres géants. Situé en bord de la rivière Lys (accostage direct par bateau) et au cœur du village de Saint Venant, cet espace de 3 hectares est pour moitié implanté en terre d'Artois, pour moitié en terre des Flandres.
Ce rendez-vous de la nature, profondément calme, séduit par ses rythmes, ses variétés et densités végétales inhabituelles.
Son secret : ce jardin est né une première fois sous forme d'un bastion en 1669 grâce au général Vauban, pour se réinventer une seconde fois en 1877 en Art Nouveau végétal, grâce à un amateur inspiré : Louis Joseph Flament.
Depuis, les choses sont resté... intactes !
La Peylouse, côté Parc, est un concentré exceptionnel d'arbres rares et essences exotiques plantés au 17ème, 18ème et 19ème siècle . Et Les 5 continents y sont dignement représentés: noyer noir d'Amérique, sophoras japonicas, ginko biloba femelle et male, érables négundo et léopoldii, cyprès chauves, frêne fraximus augustifolia, hêtres pourpres... et les vieux platanes d'occident, qui en leurs temps avaient rencontrés Madame de Montespan et son chéri, montent ici ensemble à des hauteurs inavouables...
Autant d'arbres remarquables, si variés entre eux, si rares aussi, et plantés si près les uns des autres : voilà un vrai mystère ? ces plantations américaines, asiatiques et africaines de 1877 confèrent ainsi au jardin le charme suranné des beaux jardins de la belle époque et complètent toutes les anciennes essences européennes plantées par les militaires du vieux Bastion Royal...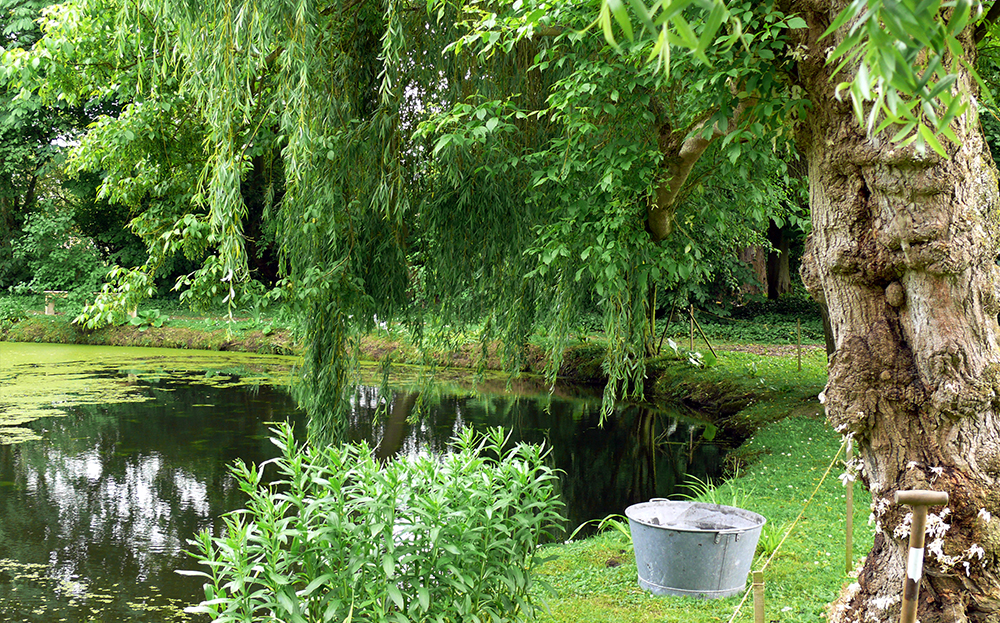 Natures & leisure of Flanders and Artois, have fun, smile and laugh...
You are on the edge of La Lys, a river without borders, quiet tributary of the Scheldt, and local fishing mecca (the pikes are the best!). You can have a popular nautical centre (pleasure port and canoe club / kayac) connected to all the major canals and river of Europe. The harbour is home to boats and pleasure boats, up to 20 meters long.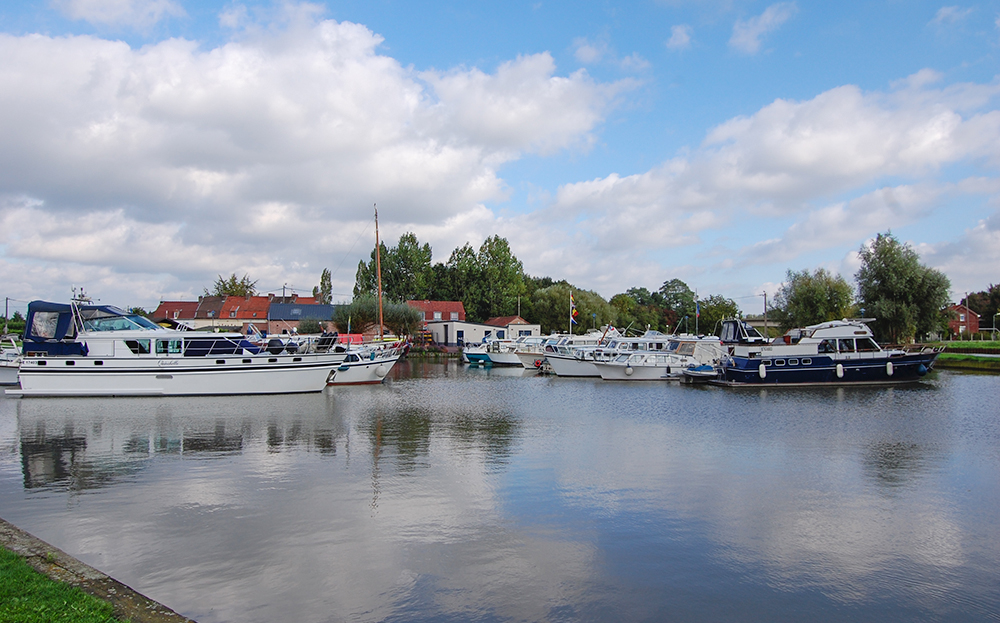 n your way to the shore of La Lys, in continuity with the Park and Gardens of La Peylouse, you have...
The port captaincy will allow you to rent boat, pedal boat, canoe and bike. Various marked and explained trails will help you discover the shores of La Lys and the Nieppe State Forest.
Water sports, forest walks - bike tours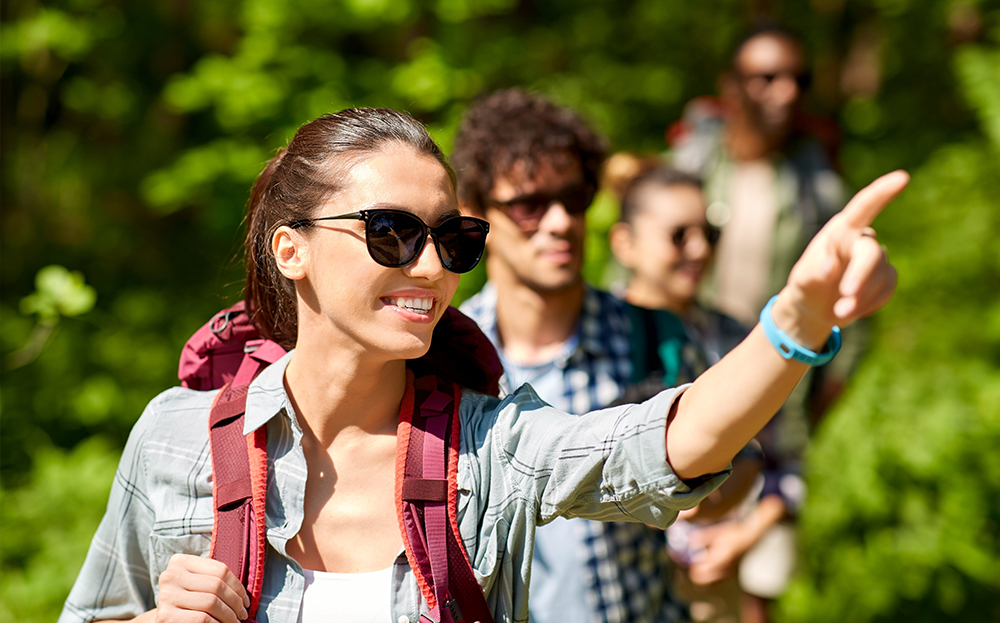 En vous rendant sur la rive de La Lys, en continuité du Parc & Jardins de La Peylouse,vous disposez d'un environnement exceptionnellement animédés les beaux jours :
. La capitainerie du port vous permettra de louer bateau, pédalo, canoë et Vélo... . Différents sentiers balisés et expliqués vous aideront à découvrir les rives de La Lys et la forêt domaniale de Nieppe... Et le circuit « vélo » est l'un des plus modernes d'Europe grave à son appli numérique rechargeable sur place.

Hot air ballooning, plane, skiing or golf...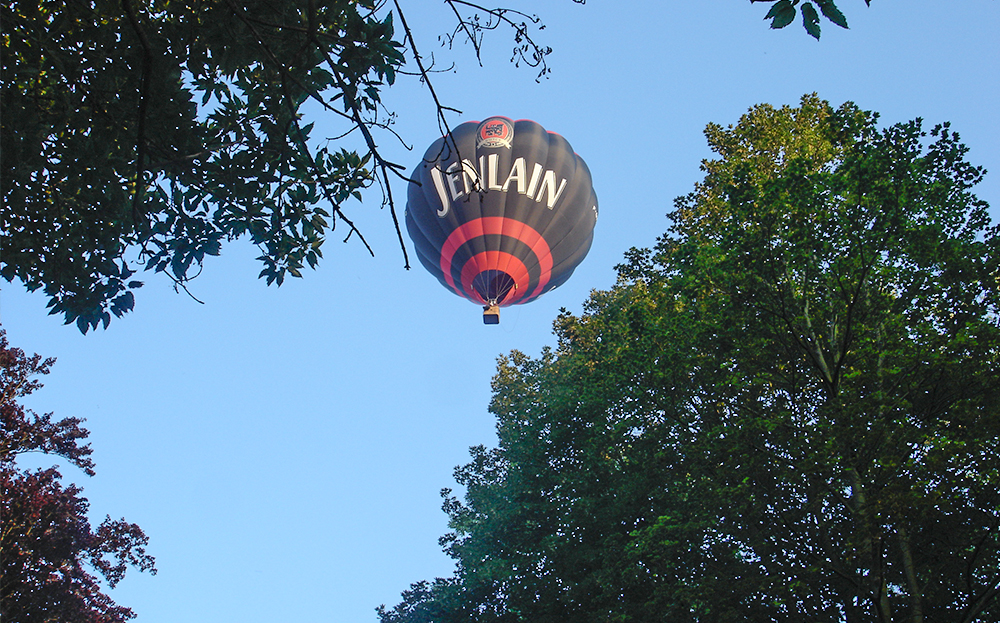 The most amazing sports are always the ones you can't imagine here.
You are in the land of the Mongols, but there are even more mysterious : Dyears the surroundings are indeed 2 extra-natural ski and snowboard resorts: LoisiNord Stade de Glisse (20 km) - Ice Montain (45 km). Let's not forget golf: the first one is 12 minutes from the estate !

Smart cities
If you are passionate about discovering the cities, you will soon find their atmospheres :
Bethune, Saint-Omer and Hazebrouck are 10/20 minutes from La Peylouse.
Lille requires a delay of about 40 minutes, identical to
Ypres
or Arras. Add another 10 minutes to discover the sea or the pretty town of Gant... Ypres, Vimy and
Lorette
, a must-see in the memory of the First World War, are less than 40 minutes from the manor.
Bruges
, the Venice of Flanders will require 90 minutes. You can drive 200 kms to connect Paris or Antwerp, 150 kms to connect London or Brussels !
Everything is directly served by motorway and rail networks. Bethune is TGV station !
Observe the location of Saint-Venant on a road map : you are in its center at the same distance between Lille and Boulogne-sur-mer or Le Touquet-Paris Plage !